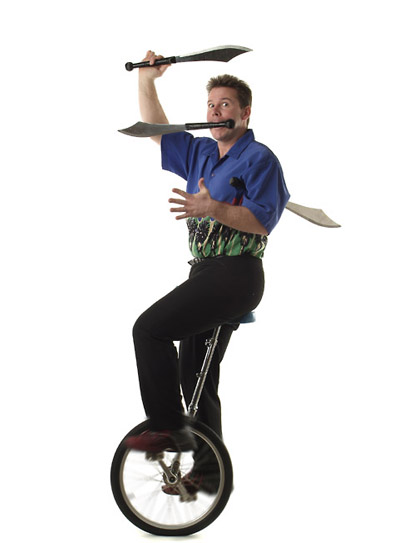 Show juggler
Since 1985 Mike Battie has been wowing audiences with his hilariously dynamic stage show. He blends virtuoso juggling choreographed to music with light-hearted crowd participation to amaze and amuse.
Company parties, corporate events, festivals, exhibitions, trade shows, fund raisers and sports events are just a few of the venues in which Mike has honed his expertise. Whether he's performing on a stage, or in a field for a family festival, Mike brings out the best, not only in himself, but in those he performs for.
Email: mike@mikebattie.com
Telephone: 604-985-2784
Web: Use this form.
Fax: 604-985-7084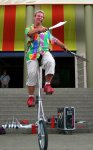 Mike prepares to deal with a heckler in his audience.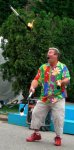 Mike is shocked to find out his clubs are on fire.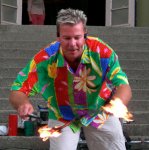 Mike trying to extinguish a flaming devil stick.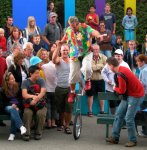 Mike helping a member o fhis audience to walk.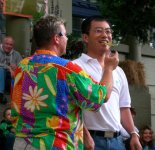 Mike preparing a volunteer for the daredevil stunt of...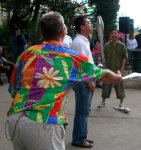 ...having the celery knocked out of his mouth by a juggling club.